While leadership can develop to an extent through common sense and good judgement, there are a multitude of skills that must be learned and practiced for one to truly become a competent, exceptional leader. In its earliest stages, it is easy for the aspiring leader or executive coach to create an agenda that builds leadership skills: Take the lead, collaborate, chart a course, follow up, and revise. Be confident but not aggressive. After the leader masters the basics, the agenda gradually becomes murky and hard to detect.
For more than twenty-five years, Rick Tirrell, Ph.D., has helped leaders and mentors build their skills in publicly traded companies, privately held firms, nonprofits, and government organizations. His mastery of the art and science of leadership gives the aspiring leader an actionable toolbox for developing effective leadership skills. His seminars convert leadership theory into useful and achievable steps that every leader and mentor can take. His experience comes from working with frontline supervisors as well as the corner office. In his own leadership, he has founded and led two companies himself. His Ph.D. is in Psychology, and he is the author of the groundbreaking 2009 book, "The Wisdom of Resilience Builders."
Topics
During this interview Rick and I discuss the following topics:
The inspiration behind his book
The different rites of passage a leader will travel through
What it means to be "all in" as a leader
How to create followers as a leader
How to keep up with the changing needs of your employees
How to become a leader of leaders
Guest Resources
If you are interested in learning more about Rick's resources be sure to check out the following links:
Join Our Elite Mastermind Community

Join Scott and our dynamic Mastermind Community! 🚀
Unlock the power of growth-focused leadership with a group of like-minded individuals who are passionate about taking their leadership skills to the next level. 🌟
Ready to transform your leadership journey? Click here for more information! 👉📈
If you're enjoying the show, leave us a review on your favorite podcast app. If your review is chosen as the Review-of-the Week, we'll get a free month to the Leader Growth Mastermind!
What do: Write a review, send an email to scott@movingforwardleadership.com with a screen capture of the review, and wait to hear it read out on the show! 

Thanks for the amazing support!  
Write your review or rating here:
Unlock Your Peak Leadership Potential with Personalized 1-to-1 Coaching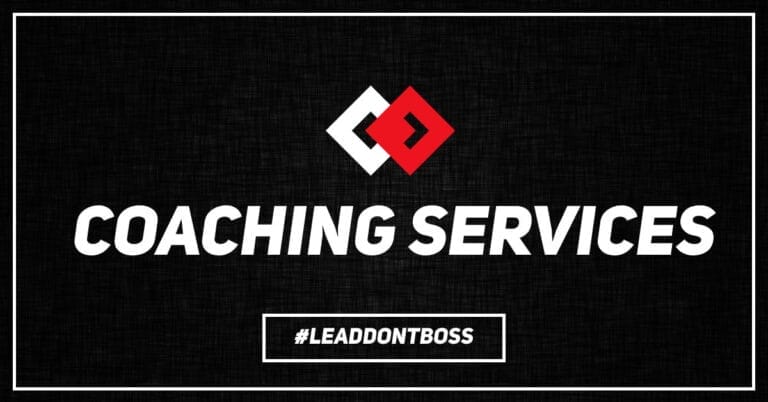 Elevate your leadership to its highest potential with personalized 1-to-1 coaching from Scott. Discover the path to peak performance and achieve unparalleled success in your leadership journey. Ready to unlock your leadership's full potential?
Subscribe to the Peak Performance Leadership Podcast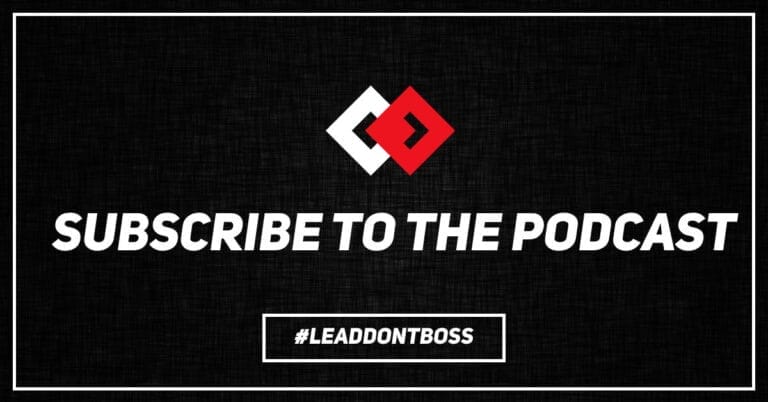 Join thousands of leaders worldwide who are transforming their leadership skills with the Peak Performance Leadership podcast. Unleash your full potential and stay at the forefront of leadership trends. Subscribe now and embark on your leadership journey of excellence!
Follow us on Your Favorite Social Media
Transcript
The following is an AI generated transcript which should be used for reference purposes only. It has not been verified or edited to reflect what was actually said in the podcast episode. 
Transcript
The following is an AI generated transcript used for reference purposes only.
Went on, why is facebook?
00:00:35
Speaker
Oh
00:00:43
Speaker
facebook does not want me to go, live first submarines.
00:00:48
Speaker
Why not
00:01:11
Speaker
snare
00:01:12
Speaker
harper this wreck? My legs are eight after rio at amtrak back I'll. Now I'm ready.
00:01:24
Speaker
I
00:01:30
Speaker
all right we're alive,
00:01:32
Speaker
yeah, rick walker until kinda show. How are you tonight, sir? Wonderful, wonderful, wonderful, scott, thank you for having me I'm delighted beyond year, I'm impressed with your podcast in the good work that you do. Ah, thank you very much thanks for coming out anna it up thanks for what were we talking about today, I eat your book.
00:01:52
Speaker
Look we're sure you have one. I have a copy of that, so a rite of passage very interesting, take on leadership, a different style that I have yet to read. I mean this first time I've seen the style. I should say now that I have yet to read your book, of course original. So
00:02:12
Speaker
what your? What was the inspiration behind that style because it's not a style that I've read before, let's go with without yeah, that's a great question to open with so
00:02:26
Speaker
you know, I've been working with leaders for more than twenty five years in I started with strategic planning and corporate culture, and I was sort of the x's and o's nuts and bolts. Although I have actually my way back ran a phd in psychology and I was a psychotherapist four years early
00:02:45
Speaker
lian and drifted over to the business side. So I guess I'm sort of ambidextrous. I I've got to do a right, brain and left brain thing going on and
00:02:59
Speaker
of the things that I have become frustrated with. Is that term? You know if you go to the the airport, bookstore you'll see books on leadership and they say do this one thing and you'll be a great leader and twenty years ago I thought gad, that's right in the eventually I
00:03:19
Speaker
thought nods more complicated than that. So I took a deep dive into the literature and I found there's a lot of tall grass there. A lot of, I won't say weeds. While there are some weeds, but but how does a new leader a young leader or even maybe a mid career leader who says I I want
00:03:40
Speaker
to focus on my leadership, how did they find? What's where the gems are amidst a hundred thousand leadership books? So I have a library of that, many of which you can see behind me if you're live streaming,
00:03:56
Speaker
and I thought I'm gonna write a lit review, and so I started typing by page ten. I was bored
00:04:05
Speaker
and I thought you know. Leadership needs a story. You need a guy or a gal that yell like that. You really are identifying with and you're rooting for, and then we see their leadership challenges as they go through and then I thought whoa.
00:04:25
Speaker
We need a mentor who can point him or her to the great works in the leadership literature, some of which are masterworks that we all should know, but some of which are not they're, new or they're, relatively new and they're not sort of vat of the top fifty leadership books in the world,
00:04:45
Speaker
but the true gems, and so I created a fellow and um
00:04:54
Speaker
he so he
00:04:56
Speaker
his name is joe miller and he he's a fictitious character, and this book tells his story, but soon he finds a mentor whose name is sagan cruise, and so the reader gets the entertainment of the story, the like a novel, and in the midst of that
00:05:17
Speaker
get some real gems. That sagan cruz points joe too, but sagan takes it seriously. Some joe presence of leadership, dilemma and sagan summarizes a masterwork in like three sentences or four cents is just enough, so the reader of my blog can say. I won't
00:05:37
Speaker
pick up that and read. It is not intended to be like a total summary of of each of these masterworks, so that began. How I approached this book and I'll tell you. I came to like joe miller and like sagan cruz's, if they're real people like they're friends of mine, so I'm home
00:05:57
Speaker
being that the reader, some readers will ah feel the same way about these two guys. So that was how I kind of approach. That's how I got started
00:06:09
Speaker
guy it's. It's definitely different for sure. At an assembly of the the story part, because I've seen your bread box, we're supposed to have had stories or other books have had known that kind of story, but really a near provide your licensee her going about your journey, but the brits passage
00:06:28
Speaker
each voice. Britain was really struck out because, when I think of rites of passage know, I I beat my bachelor's in history. Sorry go back to our roman days right where, where, ah back at those times, you have rites of passage of becoming from a boy to a man and then a man to all warrior, etc. Know
00:06:48
Speaker
when I think of rites of passage in a hear of some ugh, another great podcast, either by a layer and neighbor larry heider who runs the bed edge. Podcast fact that showed up. I listen to all time and he taught her right deposits force kids, so it's kind of coming back for now. We have right of passage for a leader so but know for you from your
00:07:09
Speaker
our standpoint know what are some of those rites of passage that we as readers go through inner journey as we grow and develop and become better leaders. Well, so, thank you. That's a that's a great way to introduce this. It's true. We even still today have rites of passage.
00:07:29
Speaker
You know, think about. Ah
00:07:31
Speaker
I'm a christian child. They have baptism, maybe the confirmation, depending on their domination.
00:07:39
Speaker
Ah, a jewish child might have a bar mitzvah, a bot mitzvah, and then we have other rites of passage. Isn't it the first day a boy pins, a corsage on a girl for prompt? Ah, that's a rite of passage, isn't it he's moving from his old chapter to a different chapter or when we graduate from college get married or
00:08:00
Speaker
have our first baby you're? Actually. Second, third. Fourth, pick me that every baby hits a rite of passage, and so we have these these milestones,
00:08:11
Speaker
but each milestone presents a challenge,
00:08:15
Speaker
and so the problem is: how does a leader identify here? Is the challenge? Here's the rite of passage that I must have dressed now. What are they right? So dumb?
00:08:29
Speaker
I identify sixteen. I don't think this is all of them, but we can make sixteen in a way that allows
00:08:40
Speaker
a journey through from age twenty five years old up to age. Seventy five from when we see young joe miller in the very very beginning he so greens overwhelmed he's kind of lost until in the end he gives his retirement speech and if you get that far in the book,
00:08:59
Speaker
get the kleenex, because I'm telling you it'll, if, if you have a heart, it'll touch it right, so he goes to see sagan cruise and he wants money. He needs help his his company is sinking he. He inherited it from his father willie. He went to work for his father think this will be an easy ride.
00:09:19
Speaker
I'd and six months later, his father died, and so he's now a twenty five year old, ceo, but gosh they're doing well. So he decides to be daring and he buys a competitor not too far away. Three hour drive.
00:09:35
Speaker
Four four million dollars will for a small company, that's scary,
00:09:39
Speaker
and immediately the economy falls into a deep recession. He can't pay his bills, is customers aren't paying him and he looks at seventy five employees and says these people need to feed their families. I'm scared.
00:09:53
Speaker
So he goes to see sagan cruise in there's a wonderful back story to how he and sagan cruz, connected and sagan says. I am not going to give you what you asked for joe, but I will give you what you need.
00:10:10
Speaker
I will send you on a journey in on this journey. There will be leadership, challenges that will call to you and you must addressed them. If you ignore them, they will not go away. They will keep calling to you through your entire career until you master them, so we could think, for example. Ah, as
00:10:30
Speaker
a young leader, I myself, I headed difficult time having that hard conversation with somebody and want to do it.
00:10:40
Speaker
Well, you need to master it. You don't have to like it or think it's easy plat, you gotta do it. So
00:10:48
Speaker
if you doubt that will continue to call to you for your entire career. So there are sixteen of these, but sixteen's too many so sagan tells joe. I'm gonna send you on this journey. Think of yourself as sailing an old time sailing ship
00:11:04
Speaker
and you are in rough choppy waters, but you can see a narrow passageway and there is smoother water through there, and that is your leadership rite of passage to go through there.
00:11:16
Speaker
However, once you go through there, you'll be elevated to a higher level and aim higher more abstract challenge will call to you, and this will continue so that you never cross the finish line. There's always one more challenge, so sagan organizes this into really for miss
00:11:36
Speaker
russians and the first one is take the lead
00:11:41
Speaker
and there are five rites of passage under that and then the second one is create followers, and there are four under that. Then the third one has become a leader of leaders and there are four under that and then the last one is master the psychology of leadership. So there are formed
00:12:01
Speaker
missions.
00:12:03
Speaker
Sixteen passages that will call to this fellow has he goes through his career. For me, this was fun. You know then, and yeah I've lead to firms, and I can tell you a whole lot of these rites of passage have called to me. I have felt it myself, and so I'm kind of joe me
00:12:22
Speaker
euler and I'm kind of second cruz, both in people say you're. Second cruise argue- and I think thank you. That's his wise and thoughtful and he's got empathy,
00:12:34
Speaker
but I also have taken it on the chin. A few times has a leader as as has every leader right,
00:12:42
Speaker
you know I say were lot depends on what, where you're at in your career, but I don't think you ever stopping joe miller- and I are often argue that moment that you do stopping drug miller's. The moment you become useless to your organization and to your team, because I mean you stop learning
00:13:02
Speaker
and if anyone anyone can say anything that world doesn't stop changing and as leaders we need to keep up with now, keep up with the times and keep going by. I, like your analogy after I retired railroad kind of both all the time. Yes, yes,
00:13:21
Speaker
yes, you're right, I think so. If you could visit with any leader pick the one you think is the greatest leader. It could be nelson mandela, it could be mother teresa, it could be. I don't know just pick the one you think you had it, you were it and if we could interview them and say, did you
00:13:41
Speaker
cross the finish line? Is there no leadership challenge that you would need to work on tomorrow? If you could go back to work, they would start laughing and say I have so many you will never cross the finish line.
00:13:54
Speaker
Oh for sure, there is often a time and me on harder, but a definitely would like. Do you go to a nice overview of your four themes there through a walk in the order you started off with take the lead. So let's, let's talk a bit about that until what what you mean by take the lead is that just simply handle
00:14:14
Speaker
awesome are in charge on reddit ago.
00:14:17
Speaker
I think so
00:14:19
Speaker
the loud better overcast to say about that. Okay, so so
00:14:27
Speaker
young joe miller
00:14:28
Speaker
goes to see sagan and they're ironing out issues in details, and the first thing sagan says to him is I want you joe who go away come back in a week, and I have only one question to ask: you: are you all in
00:14:46
Speaker
and joe looks at him and thinks what kind of questions that I'm here, because I am drowning ike? I can't pay my people. Why are you all in? Are you willing to die trying to lead and help these people? Think about it, don't answer me now joe comes back and he says I am
00:15:07
Speaker
so in this book joe had a history of having been a medivac helicopter pilot through a twisted collection of circumstances. He ended up in the army and they could see he's no killer
00:15:19
Speaker
yeah, but he was smart and he was compassionate said. They said he's a helper were gonna put him in a helicopter and have him evacuated. People in sagan says when you're in that helicopter you're willing to die, trying to save your troops. What about this and joseph says? Absolutely, I in fact I'll go
00:15:39
Speaker
bankrupt out and sleep in my office, but I'm gonna make this work because I look at those faces and my people. So that's the first piece of take the lead.
00:15:54
Speaker
Joe, doesn't know what to do. The world has changed. Even if there weren't a recession, his company would be declining because, while his company had operated on a relationship platform, close relationships, lots of favors much chi,
00:16:10
Speaker
I nest more. We do for you high serviced. Now all the competitors were operating on efficient platform. They were becoming quicker, faster, cheaper, quicker, faster, cheaper and he was getting lost in eden, know it so sagan says he says to sagan. I don't know what to do with strategy
00:16:31
Speaker
and sagan stairs, collect your senior team and draw them into the cone of uncertainty.
00:16:39
Speaker
So joe, of course, is what it is that well think of a funnel right, and so his senior team is supposed to win along with him.
00:16:50
Speaker
Take these issues and swirling around and they're supposed to come up with idea idea idea. Idea. Many of em impossible won't work
00:17:01
Speaker
that funnel starts to narrow, narrow narrow. While they are a look at him when he says this and they say you're the leader you're supposed to come up with to turn around plan. You tell us, and so he feels like a weak leader. Eventually he does draw them into that and they come up with a turnaround plan that really work
00:17:22
Speaker
and it hits them with this solid boost.
00:17:27
Speaker
However, what we see
00:17:30
Speaker
in degenerating companies is there's a lot of palace intrigue
00:17:37
Speaker
and um lot of betrayal and a lot of people walking around sanded. The boss doesn't know what to do and joe gets hit hard by someone he trusted
00:17:51
Speaker
hearing them, sabotage him behind his back and he's crushed, and so he goes to see. Sagan sagan gives you good support and says. Okay, first of all, with this you need to go third person and jos. What is that? Go
00:18:10
Speaker
third person take two steps away from yourself be objective like a doctor, looking at an x ray just be third person and ask: how do I deal with this? This is all part of taking the lead and he said, allow the space between us. That means your employees are your friends with a low
00:18:31
Speaker
our case. F, four friends: don't allow them to take all the space between you and them because you may need to coach them. You may need to fire them. You may need to something, and also, if you can put a little space between you and them, then you will be able to be the boss and finally joe
00:18:51
Speaker
take the lead. What's that is it will? Do you have meetings know if there's an issue I go to, whoever it is
00:18:58
Speaker
okay, you need to set up an agenda of meetings, operational meetings, planning meetings, supply meetings and sales meetings etc, and you need to have an honest schedule and start on time and on time haven't agenda and make assignments
00:19:15
Speaker
so joe says sagan. That's not me,
00:19:19
Speaker
I'm very informal. I just go and problem solve with whoever it is so scott. I can tell you this sounds like someone who's, green and new, but I have seen and I'm not the only one who has hundred million dollar companies where there's no meetings while they meet with the accountant for the cfo
00:19:39
Speaker
at the end of the month, how we doing, but it's like three people in the meeting and so have meetings start to process together, start to take it off of you put it on them and say we need the collective wisdom of all of us. So there's a story about this
00:20:00
Speaker
gregory peck, the great actor to kill a mocking bird
00:20:05
Speaker
was known to have difficulty, making decisions and
00:20:11
Speaker
his wife. He was a celebrity and he was doing a movie on patent and his wife was in a car and the realtor took her to see a house and she loved it. So she called the studio and said: haven't come over here at lunch welp they were filming and they had a type lunch break. So the studio gave him a car which was a limousine
00:20:31
Speaker
eat
00:20:33
Speaker
and he had enough time to get there look around and get back, that's it,
00:20:37
Speaker
but he was known to have such difficulty making decisions.
00:20:42
Speaker
Well, he pulls up in a limousine, dressed like general patton, a four star general. He steps out. He walks up to the house. He walks through the house all around and he says to her. Do you like it and says I love it and he looks at the real return says
00:21:02
Speaker
I'll, take it
00:21:04
Speaker
gets in the car and is whisked away.
00:21:08
Speaker
Well, there's a wonderful book by I be near her last name is idea. I be in a first name: harmonia
00:21:18
Speaker
called act like a leader think like the leader we believe most of us. You need to change your thinking in order to change your behavior and she says the opposite. Just act like a leader like gregory peck did be a big shot. General walk in, like you own, that house already
00:21:38
Speaker
walk around, save your wife yeah like it. I love it, we'll take it and just get back in your limo and be whisked away. So many leaders who would say I'm not comfortable having a lot of meetings, I'm not comfortable taking charge, and you know it's even mid career in late career leaders that I have
00:21:58
Speaker
see so we think of this as an early stage. But what we do know about this. Those of digest just named five rites of passage, take the lead, know who and what you are enter the cone of uncertainty, the space between us and then the fifth one take leap.
00:22:18
Speaker
We think of that as early stage, what we do know which it isn't. What we do know is that
00:22:26
Speaker
um, there are many who are mid stage, but we see these five as easy to identify
00:22:36
Speaker
if you go consult with a leader and they're, not having meetings and they're not taking charge and they're severely injured by things. People do it's easy to point to these, but they get murkier and cloutier as you move along in these rites of passage. While I've, given you a really long answer, you can take the rest of the hour off.
00:22:56
Speaker
Just keep talking.
00:22:58
Speaker
I mean, I'm sorry, I give you my apology showers. I got out there there's nothing to autos about. Well, I make urine or hair to listen to you and your risen that man, ah young opossums, that you've you file a written down and you definitely don't yes long answer, but not a.
00:23:18
Speaker
We are a long winded, each rag, their answer, but rather an answer that was you very damn near deepen and up with a lot of different aspects, and I liked a lot that you said in there about yard and digs at the story about the limousine dressing up as general patton,
00:23:38
Speaker
and I figured that I enjoy. I enjoy that, but I like to go back to yellow diverge hold of you being all alone in the theme of just being all in, and I often talk about extract what I call extreme leadership, and that is in on you are in you need to be the leader. You need to own everything you need to me.
00:23:59
Speaker
Those decisions make those calls peter rock for your people put same time. You need to show humility need to show compassion. You need in sympathy all these different characteristics, but any day you gotta be anchors. Leadership is not a l o r d. I do it sometimes when I feel like it at a thing prevent you lose credible
00:24:19
Speaker
early and with a credibility. You can't be a leader, it's the corner, some further north, the absolute cornerstone. So gonna have really enjoyed the whole theme of. Are you all? You have to be online and I like that part of booker's, like you know, are you in? Are you all in or you're not been without your business for you and also what I would expect it through?
00:24:39
Speaker
It would have been a response. Well, and you know joe miller could easily have declared bankruptcy, close the doors and walked away. He had a college degree had military experience. He could have gone and found a job,
00:24:55
Speaker
but he wasn't about to do that and when he said you know those people on my medivac chopper, they were depending on me. So are my employees now, I'm all in, for you get a sense that I wanna work for this guy. Absolutely never ever reminds me of a story.
00:25:15
Speaker
I was talking to a of business leader and your cellmate of the two thousand and eight financial crash and relatively small small company and ah overnight, also struck orders dropped, everything just dropped and he walked into his team any good either one or two things he said. I could yell hit it off,
00:25:34
Speaker
oregon completely transparent, and he said I want the latter, our own completely transparent. Instead, we will get through. This were not the only ones in that situation, and the goal is, and I'll do my best to make sure we do not lee. Have one person leave this company if we don't have to. If you stick with me, you stick to what I have to say
00:25:54
Speaker
and wasn't to the plan and no follow the plan and be air with me. I promise you on the other side will be better and he went through the whole. Two thousand eight financial crisis didn't lose a person had days where some people just short work an nothing to do with nothing. To do I own any, because that's how bad it was, but anyway,
00:26:14
Speaker
not one person quit not one person had to get laid off, not one personal life, for whatever reason, an aunt that is all in that is out. That is all in that only left. Let's talk about these sak att know what you. What you refer to is the second mission in in in your book, fair in
00:26:34
Speaker
that is creating an hour creating follower, so the how? How does one even create followers in the first place, like I can't twist someone's arms hate following harrowing, become become everyone. They all look ahead and all you have to influencing and wolpe, not more people footnote get people inspired to fall
00:26:55
Speaker
earlier, so I dunno. How do we go about doing that?
00:26:59
Speaker
Well, this, so that that is a very good question and I'll say I can talk to very experienced leaders who had tremendous responsibilities
00:27:11
Speaker
and ask them about leadership, and they have a lot to say, but then, when I say what about follower ship, some of them just look at me like well, what do you mean by that? It is it's it's not a hard concept, it's just that they don't have that in their vocabulary. They don't have
00:27:31
Speaker
that top of mind. You're, not thinking about it. When they're driving to work and they're stopped at a red light. How am I doing with developing followers? This is one of my favorites section, so there is. This. Is the second mission sagan says to him you've done well in the first mission: you've yeah,
00:27:51
Speaker
you, you are all in you've, pulled your people, your senior people, into the cone of uncertainty. They didn't like it, but they wrapped him up and they collectively created a plan that now they own because they were involved and you lead them through that. So bravo to you, joe, you took the leap so far, so good,
00:28:11
Speaker
good,
00:28:16
Speaker
sagan, notices of frustration and joe and joe says you know
00:28:23
Speaker
I travel around and talk to all my various employees and there's so many there there's some who are highly committed and some are not so committed and some are friendly. Some are not friendly. I don't think we have a culture, he do what he says. Well, maybe your next mission should be to
00:28:43
Speaker
create followers. You joe, are on a good path, but they haven't joined you on that path. To the extent that you would like, hence chosen that's exactly right. Sagan has the ability to to draw forward with the next rite of passage. Is leadership right.
00:29:03
Speaker
It's of passage this book is written not just for an aspiring leader but from mentor's that a mentor can read this book and say I want to be sagan cruz. This guy's got it. I wanted to copy how he does things soap.
00:29:19
Speaker
He said, how do I create followers and he says joke you create followers by creating attachment attachment between you and your followers, and he says so. First of all think about any time. You make a change, then you are leader and you are change
00:29:39
Speaker
agent right and when you do that there will be winners and losers and your teammates, your employees, your your folks, will be afraid. Eight when this happens, maybe I'm on the losing side. There's a wonderful book it saw in. I don't know. Maybe it's fifth edition called making sense of change. Man,
00:29:59
Speaker
banishment by esther cameron and mike green, and I reference it in my book, there's another one where sagan points to a book for joe, so the reader of my book and say I think I want to pick up that book as well and they talk about the leader as a change asia
00:30:20
Speaker
and they say there will be winners and losers and you have to address the winners and the losers
00:30:28
Speaker
and go to them and sagan tells joe a story. This is all under the rite of passage, create followers. He says. Well, he says hum.
00:30:41
Speaker
Let me tell you about a great leader now, tae sung and jos like what what I know about em is he killed millions of people or something right
00:30:54
Speaker
and he says joe now listen. This also is in a book
00:31:00
Speaker
leadership by james macgregor burns. If you buy one book but by mine,
00:31:09
Speaker
hit a button you're, my box by that one, okay
00:31:13
Speaker
and he's a winner of the nobel prize is a winner of the national book award. He's got it and this book in this book he says. Well, let me tell you about what mao did mao went into the rice paddies in their twenties and thirties and he worked alongside the peasants and there was a terribly
00:31:34
Speaker
unfair system where all the hum
00:31:37
Speaker
sustenance went to the top dogs, and these people worked in rice, paddies, creating food and they watch their children starve and mouse said I am with you. I am standing by your side, so they had this attachment. This connection, a physical attachment and he said- and I understand your needs and then he may
00:31:58
Speaker
a promise, and he said I am going to get you land and food and sustenance
00:32:04
Speaker
okay. So there were three things that happened there, one he connected to them on a personal level and heard them, and then too he showed that he was competent. They liked this guy. He was smart, he was aggressive. They liked him, like all follow that guy and then third, he made them the promise. Sir,
00:32:24
Speaker
oh now he's collecting followers and millions marched to their deaths in the chinese communist revolution. They believed in him. However,
00:32:37
Speaker
he could create followers, but he could not mean team followers, and that takes us to the next rite of passage, which is respond to followers changing needs.
00:32:55
Speaker
Now I definitely enjoy balata know about that. All analogy in an isolated example know: third there's there are always good examples of leadership ner. There are bad examples of leadership in two different
00:33:12
Speaker
whiteside eagle things not to do and after at it I'll do what I were our don't murder, a million people. So what happened was okay in there became uprisings in all the various provinces? This is in a time when there was not electricity and most of these places and he could not meet all
00:33:32
Speaker
those needs. So he responded with brutality. A break and james macgregor burns says in this book that sagan cruz says look joe. I want you to read this book in that book. Leadership by james macgregor burns macgregor burns says brutality is not leadership. It's brutality
00:33:52
Speaker
exactly so in my book leadership, rites of passage, I say well, how do you do that
00:34:00
Speaker
and sagan tells joe needs once met? Will morph will emerge up to the next higher level of need? So if you hire someone who's out of work, they want food, they want to paycheck, they need to pay for their car, their apartment or their house. They're like give me a job
00:34:20
Speaker
well a year later, that's not enough! They need to see there's a future for me here. I'm treated well here. They're needs have moved up to a higher level right, but mao could not address that who did a very well known, name: nelson mandela.
00:34:40
Speaker
He became the first black president of south africa
00:34:46
Speaker
and I had an experience with him.
00:34:49
Speaker
Well, not really gonna. Kick I got in my car sometime in the mid nineteen nineties and turned on the key and npr was on and there was the national press club and in those days they would write down a question on an index card and someone would take it up to the mater
00:35:09
Speaker
raider, and so the question was, I didn't know who the speaker was. I'm just starting to drive, and the question was president mandela. Now that you have taken power, what retribution will you take against your former oppressors,
00:35:26
Speaker
and I hear this voice loud and quick kind of like doctor, martin luther king's voice? I mean confident loud ring ring out and he said five words. I do not have time to hate seven words. He said I do not have time to hate
00:35:46
Speaker
and he said what people need now. Is medical clinics clean water? We need public schools, we need a path to prosperity, okay, we've taken power, and if I spend all my time hating then I will do what history has done so many times and I will we will become the oppressors
00:36:07
Speaker
and he said. Let me tell you an example. He said we had vaccinations for a village and we knew they would come in from the outside, too. We thought two hundred and children would get vaccinated.
00:36:21
Speaker
Two thousand came mothers came carrying children through the jungle along the seashore, holding a child in their arm and a pot of water balanced on their head. They came from everywhere and he said with that kind of need with that kind of neat. How can we waste our time? Oh press
00:36:41
Speaker
seeing are oppressors and he set up the truth and reconciliation forum. Okay, so here's a guy who takes over power,
00:36:51
Speaker
but he looks to see what's the next level need and what's the next level meet and when he died he was revered. He is to this day revered by the entire world as a good man and a great leader, but it was because he could respond to followers changing beads, pretty impressive. You know
00:37:11
Speaker
so john old boy, joe needs to give these people more than a paycheck
00:37:19
Speaker
yeah, and I would suggest there is a lesson. A lot of companies out there need to take and hold dearly because received a great resignation going on. We heard about the millennial culture, changing from job to job consistently. Ah, three
00:37:37
Speaker
row now past number of years and the reality is it's because organizations are just not keeping up with the changing needs of their people that threaten bought out her exactly right.
00:37:52
Speaker
Exactly so is very often the customer determines much about the culture of a company right, so
00:38:03
Speaker
some companies, if you're in the bread, baking business, you bake the bread overnight and then it's in the grocery store first thing in the morning: okay, great, but that's a given now have within that framework, though, what else can we do to make this a workable livable place? So there are some givens that that are not fly
00:38:22
Speaker
possible,
00:38:23
Speaker
but are we still operating from an old standpoint when maybe there's a new agenda that has come in? You can
00:38:34
Speaker
give him everything, but you can look to see so what happens here is
00:38:40
Speaker
sagan says joe there's one more book. I want you to read, so this is all in one visit. He gives him these three books to read and there are substantial and he says it's called motivation and personality abraham maslow, nineteen. Fifty four personally one of my favorite books,
00:39:00
Speaker
it's right over there by bookshelf of john yep. It's great! This is mass hierarchy of needs. So imagine you land on a you. While your military, you you land on a desert island with a few guys,
00:39:15
Speaker
we got no food got no freshwater there. You are what you gonna do, while the first thing you worry about is physical safety. Are there tigers here? Are there snakes here are the bad guys year? What's the situation? Okay and then look for shelter right and then
00:39:36
Speaker
you start to look for belonging this? Okay, we're in this together guys right what once you do all those things now you form a community and say what about esteem? How I, how I feel about myself in this group and then finally self actual location? How can I be the person I was intended to be
00:39:56
Speaker
so it's kind of a ladder that goes up so sagan says as you travel around inside your company. I want you to take mass those hierarchy of needs and think about your company and joe he's an engineer. He comes back with twenty three needs, there's a ladder of needs, and he says this. What we got to address?
00:40:16
Speaker
Well:
00:40:17
Speaker
okay, good golf, but adopting that mindset. How do people get esteem well? Can we get him promoted? Can we give him educational opportunities? Can we have award ceremonies for the guy who comes in early every day and give him an award for being? Were gonna? Give you the early bird award come on up
00:40:38
Speaker
everybody? Can we do these things absolutely and that's that mid level esteem, but I'm telling you imagine that happens, he doesn't know. What's gonna happen, what is the conversation at his dinner table that night
00:40:52
Speaker
boom you nailed it? Hey boss, hey leader, you got up a a devoted employee. Now a devoted teammate right
00:41:03
Speaker
so respond to followers changing needs, it's an art form and he, I will say too few leaders think about it or attend to it or master it and, as you said before, you never cross the finish line right.
00:41:24
Speaker
That's right! That's right!
00:41:26
Speaker
Now! Ah,
00:41:28
Speaker
what elected to do with this finals? They add a segment of the podcast but but skip over a little bit and jump to build it. You're, a leader of leaders, because people who follow this follows podcast.
00:41:44
Speaker
Ah yeah, we we have a wide range I'll, auto you at a wide range. We with people who are looking at starting becoming a leader in trying to get into egypt all all the way up to executives to buber large corporation worldwide corporations and everybody in between and part of the journey is becoming you become a leader of leader,
00:42:04
Speaker
hers so from your standpoint yeah. What is the best way for leaders out there to go through this rite of passage? When, when do you feel like you've gotten to that point? Where you need, you now go through this rite of passage and then start. How do we go about start building a team of leaders
00:42:23
Speaker
for us to lead well yeah yeah? So, as I said before, and I'll I'll preface, that of I know, that's a loaded question. Yeah cacti guide is where I got it: okay, very good, so that
00:42:39
Speaker
earliest leadership challenges are the most obvious. Take the lead, be the boss. You know be gregory peck stepping out of that limousine, oh man, I wish I could have been there see it right, but then it starts to get a little murkier like what do we do so you're, the new president of china, south africa, whatever
00:42:59
Speaker
well you've established power. Now what does gets a little murky like? What do I need to do?
00:43:06
Speaker
But eventually
00:43:09
Speaker
the challenge comes. How do I get my work done through the hands of others
00:43:17
Speaker
and it involves letting go and handing it over. So one of the things we know about joe miller is dead in high school. He was a cross country, runner
00:43:27
Speaker
well cross country, runners kind of really run one at a time, they're on a team, but the runner just runs. He runs his speed, his race right, so we think of a guy being independent and solo, and we know about joe dad he was a very responsible guy, medivac
00:43:47
Speaker
helicopter pilot
00:43:49
Speaker
he's kind of my hero. I tell you what that guy's terrific
00:43:53
Speaker
and he smart, but you combine those things and you get a guy who does everything himself? He is everywhere.
00:44:03
Speaker
So he comes in to see sagan. He is now mid career. He is in thirteen states, he has fifteen hundred employees. Well, you would think maybe he's made it home and sagan even asks him right about this point in the book. So joe you've you years ago done your turn. Turner
00:44:23
Speaker
around you have created your own logistics software before it even was invented you you you, you have adopted a new strategy and you built a wonderful team. You've created followers. Are you an extraordinary leader? Maybe we're done joe
00:44:43
Speaker
joe stunned? He looks at him and simple. I don't feel like I'm done, but sagan. I don't know what my next challenge is. What is my next leadership rite of passage? We said: well, what's your frustration?
00:44:56
Speaker
I'm exhausted! That's my frustration and you know what we have these locations and our original three locations are generating all the profit for the whole company and the others are not.
00:45:07
Speaker
He said by keep going out to them so safely and wisely looks at him and said joe. Let me ask you this question know when sagan says that joe should cringe, because here it comes in he says joke when you ran cross country. Did the coach ever say to look on mile two and three I'll substitute
00:45:27
Speaker
good, for you all run mile two and three, and so then you can get back in the race and be fresh and you can do much better and of course, joseph what new know what we said. Will you do that for your leaders? You have plant managers, you have vice presidents, you have people who are subordinate leaders to you,
00:45:47
Speaker
but you do their work for them. You gotta, take the training, wheels off joe,
00:45:52
Speaker
take it off your shoulders and handed it over and that's the first rite of passage under become a leader of leaders handed over. So I can tell you of all of these. I think that's the most difficult for the leaders that I've worked with. They cannot really
00:46:12
Speaker
antidote. That doesn't mean be blind to it.
00:46:16
Speaker
You can study outcomes you can study process is you can get all the information, but it shouldn't be that when you hand something to one of your leaders, it's theirs and you're available as a resource day and night, but they know it's been placed on their shoulders and the more you do that, then
00:46:36
Speaker
your weight is lifted off your shoulders. So joe says I don't know how to do that
00:46:44
Speaker
hum.
00:46:47
Speaker
I don't know how to step back from it
00:46:51
Speaker
and sagan. Of course, as your work changes now you become a full time coach more than a doer led. Don't do then you're becoming a leader of leaders.
00:47:06
Speaker
What follows then, is joe comes in, of course later, and he says: well, okay, we're in a crisis the competitions been studying us. They send a little sales car to follow our delivery trucks. They know every single one of our couch
00:47:25
Speaker
aunts and they know our prices and they're under cutting us amazing and their hangar way. Our salespeople, our numbers are plunging like crazy
00:47:35
Speaker
in sagan says well, can they do this forever know? Where are they doing this? Well, as new c e, I went to nickname,
00:47:43
Speaker
hey joe. They call that buying the market.
00:47:46
Speaker
Okay, but you are under siege, you are under attack,
00:47:50
Speaker
you need partners
00:47:52
Speaker
and joseph partners
00:47:55
Speaker
what and it won't sell. The company should know your own teammates, your own senior leaders, your own employees, thing to become partners. Mrs you mean an employee stock ownership plans is no, I wouldn't think about that, but maybe, but you need to make them partners
00:48:15
Speaker
so um, there's a wonderful book, mic, chats, neat cubby and somebody he fit. That was not nice, pleasant fat.
00:48:27
Speaker
I'm aware, I'm chris mcchesney says look, imagine you got a group of boys high school age with basketball and they're dribbling and shooting dribbling and shooting dribbling and shooting. What do you see here? Kate,
00:48:45
Speaker
now imagine vitamin into you make teams and you keep score. You say you're playing a game with each other. Suddenly performance goes way up. Will why because you're keeping score-
00:48:59
Speaker
and he says making partners joe and let them tell you how to keep score disclosed all that jack stack the great game of business, open book management, you don't have to open your books all the way, but each employee should know which activities here at here. She does that contribute to the prophet
00:49:20
Speaker
or detract from the prophet and then have some sort of profit sharing something in bonuses. You're just figure that out and then suddenly you will see they will all ramp up to help you get through this, so
00:49:39
Speaker
become a leader of leaders, make them partners
00:49:43
Speaker
and
00:49:45
Speaker
handed over handed over very difficult to do.
00:49:50
Speaker
It is the thing I spend the most time coaching my clients on is putting ago.
00:49:58
Speaker
What is it really? Yes, absolutely money. I got an atari cause, guess what I'll give you example for about two weeks ago
00:50:06
Speaker
from the man himself right here where at work we had a major pop up, and I looked at one of my guys. I said you gotta run with it.
00:50:16
Speaker
I sent my office, I can overhear him and his team discussing the problem and getting frothing at the mouth to get involved, but I said there and like forcibly tell myself let it go, they have it. They ordered that yeah they'll get to the finish line. There don't need your intervention,
00:50:36
Speaker
an on you have other things to worry, about, etc, etc, etc, very difficult, very difficult, very, but you have to let it you have to do that and, as I said, my coaching clients, I spend the most time coaching them in proper delegation a away to in for them
00:50:56
Speaker
power of the people to take the lead run with it make decisions, but at the same time, keep the leader in that warm fuzzy spaced a young, getting the information that they want, giving giving the back briefs if they want, so that you know in case it is going off track. You can make the adjustments before
00:51:16
Speaker
forced to play, let that it's ultimately as a leader that that is what makes you feel warm and fuzzy inside your coffin. Okay, you know they have it in, especially as distances grow. Eighty, so for my example: it's not a big deal like literally the geyser right outside my door, but in other cases it I got hundreds of miles,
00:51:36
Speaker
etc, where you don't hear them or see them everyday. So how did we manage at an aggie, develop them and alter egos to rio, letting empowering them giving them ownership of it, which is what I really liked it, but what you talk about noise and showing them not just shown them what it means to the company, but given them a piece of that,
00:51:57
Speaker
what it means to the company, whether that is profit sharing, whether that is the only additional time off whether that is part of of the culture of the organization and being able to influence the way the company is going through feature, there's so many different ways to skin a cat, but all the stories you're, giving them ownership and then you're allowing them to do what
00:52:17
Speaker
holidays that they need to do. You need to get out of their way as they do their job. I group yeah,
00:52:23
Speaker
the lotta love their grief, love it. I grew yes and poor joe. He so high functioning, he struggles with it, but eventually does gradually to these things. You don't just snap your fingers and they happen. These are all the emotional habits and they are difficult to change, but you can't chew
00:52:43
Speaker
change it. Unless you can say it, you have to be able to say here's what I'm working under my leadership right. That's right! You can't be everything to everyone all the time, because that's discover and your boat making useless to everyone and every so this this book is not intended to mecca, as I said before,
00:53:04
Speaker
complete list here are all the leadership rites of passage it's more to get the reader thinking all right. What is my next leadership? Rite of passage would do I need to work on. There was a a great study done, I think, by mckinsey wide ten years ago, and they something
00:53:24
Speaker
like why leadership development plans usually fail, and it was because the leaders pick twelve leadership traits to work on whoa. That's too many right pick, one or two, or maybe three by
00:53:41
Speaker
understand that this is a a developmental progress and it's a process that takes time and most people that I see in a workplace say: okay, I see what do you do for a living and they say well. I run this plan on the general manager of this plant and I have
00:54:01
Speaker
eighty seven employees working for me and we make widgets and here's where it comes in years because out and will try to cut waste and we can't cut waste and we're trying to improve absenteeism, and we did. But I don't hear him say, I'm a leader, I'm building a team of teams, I'm becoming a leader of leaders, I've got
00:54:21
Speaker
shop foreman or whatever they call them right and I'm handing it over to them, and so the purpose of this book was to create a framework for anybody to say you know what I have some work to do myself and to tell it and story fashion so that it's it's easy to digest.
00:54:41
Speaker
I will tell you I have. I didn't know how this would do so when you publish the book they ask you, do you want to send it to the critics to the book reviewers and at first I said no. I thought oh man they're going to say well first going to say this obviously is a bright young man. It was a good try,
00:55:01
Speaker
the well, I don't know if I'm bright or young, but I know I'm not young, so I thought I'd just I don't even want to critics right, but they've raved about it. The! U s, review books, gave it a glowing, glowing review and called it when I have it here. Alluring and an instant must
00:55:21
Speaker
haven't guide for building successful leadership foundation. Pacific book review called it an engaging business fable, yahoo finance featured it daily herald in chicago featured it in one of the things the critics said. Is they liked the fact that at the end of each chapter there are three texts,
00:55:41
Speaker
the boxes? One says here's what's going on with joe
00:55:45
Speaker
the second one says: here's what sagan 's really doing, and the third is discussion questions so that if you work in a company or if you teach leadership, you can use this book as an entire outline for a leadership seminar.
00:56:01
Speaker
The discussion questions are intended to create conversation.
00:56:06
Speaker
I didn't know whether to include those text boxes at first. They weren't there. I thought what's obvious, to see what's happening, but the critics have said good job glad you did that. So you never know. You never know how it's gonna go.
00:56:21
Speaker
Awesome like my friend, has been a fantastic conversation. I thoroughly enjoyed it. However, we are winding down here, but before we wrap up- and I hit stop on record in the live stream which, by the way from listener, you can grab these live streams if it falls on social, so scary, movie for leadership, dot, com and schoolwork to the bottom, fine,
00:56:41
Speaker
the socialist there and ah you know from time to time I throw these interviews. Are, unlike sake it on right away, vice waiting for the podcast to drop on the broadcast networks, but anyway, before we wrap up her do got a couple of questions for and the first keg being across as all together it force leadership. Podcast is burnt,
00:57:01
Speaker
he electoral. What makes a great leader
00:57:06
Speaker
he
00:57:10
Speaker
gosh, there's so many things I think
00:57:14
Speaker
dedication to mission
00:57:17
Speaker
caring about the people you lead and being willing to be all in.
00:57:25
Speaker
I would say that makes a great leader yeah absolutely and if all question of the show, how can people find you can follow? You were gonna grab a copy of the book at all, but you now shameless plugs have at it
00:57:39
Speaker
shameless self promotion. I am read: gotta love a book as I've said about a hundred times, and this is leadership. Rites of passage
00:57:49
Speaker
and the name of my firm is navigator group and you can just go to w w w navigator group inc. I and c dot com navigator group incorporated dot, com
00:58:02
Speaker
and they'll have about me and about my experience and what we do and so yeah. Thank you for that. Yeah. Thanks for letting me plug myself, I had nowhere as you can see. A meager had never had for eye about it and per listener. It's easy! You just go to moving for leisure, dot, com, port, slash, one, ninety six, one,
00:58:22
Speaker
ninety six and the links her in the sharpshooter and my friend you from there. Thank you for taking time out of busy schedule has been either pleasure and I saved the same back to you, scott, thank you and best of luck to you you're doing a great job on this podcast. Thank you. Thank you
00:58:39
Speaker
right
00:58:47
Speaker
scope,
00:58:49
Speaker
oh and he.