They Say the Top is the Loneliest Place,
It Doesn't Have to Be.
Loneliness. Doubt. Imposter syndrome. No peer group for support. A supervisor who is not accessible. Relentless time drains. Confusion about priorities. Fear of failure.
Leaders battle these struggles every day. These struggles can lead to unfocused action, wasted resources, poor decision making, and feelings of overwhelm. Faced with these struggles, it's no wonder why so many leaders burn out to resort to anger in their methods.
This difficult terrain is all part of the leadership journey. It'll never be easy. Success will never be guaranteed. But the probability of leading your team and organizing to success can be dramatically improved by joining forces with others who share your value system and a common goal. 
JOIN OUR PRIVATE, GROWING COMMUNITY OF LEADERS.
THE LEADER GROWTH MASTERMIND
The Leader Growth Mastermind was designed to help leaders like you sharpen your skills. Members focus on developing themselves first which empowers them with the tools needed to strengthen their teams and organization. As member of this elite mastermind group, you'll have access to all the tools, resources and connections you'll need to excel in your business and beyond.
Meet Your Chief Leadership Officer
Canadian Army officer with decades of experience of leading in high-stress environments, Scott McCarthy is here to help you succeed.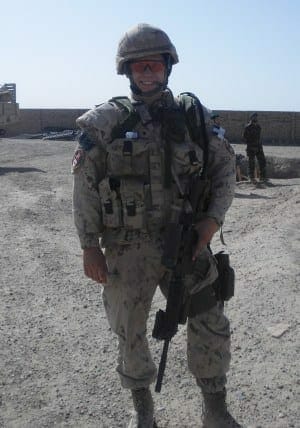 They Say the Top is the Loneliest Place,
It Doesn't Have to Be.
Scott believes that leadership is a journey and with that it cannot be perfected but rather we continue to progress.
Being a member of Leader Growth Mastermind has a number of benefits. Here are just a few which you will experience as an active member:
Frequently Asked Question
Most frequent questions and answers
Don't just take our word for it
Working with Scott has been incredibly beneficial for my personal and career development! His ability to help me gain different perspectives on topics thru open, honest conversation has enabled me better serve my team. When coupled with a number of 'tools & tactics' that he's shared with me, I am more empowered to be a better sales leader, people manager, and person.
I joined the leader growth mastermind right after being promoted to a new and challenging leadership position. I wasn't exactly sure what I was looking for, but the Mastermind was it. Not only does it provide weekly relevant content, it provides me with a support system. I look forward to the weekly calls because it's a group of people that are like minded, and genuinely care about our mutual growth as leaders and individuals. Having a neutral space to bounce off difficult situations is priceless. I also find it so interesting to get the perspective from a variety of different backgrounds and leadership experience. I thought I was only going to learn about leading my team; however, I have developed a vital new skill new: leading myself. In a short amount of time, this community has helped me understand myself better, which in turn sets me up to support my team and organization better.
Choosing to work with Scott has been enlightening. It was exactly the kind of guidance and advice I needed; all the while being challenged which I really appreciate. It put some light on some of my struggles as a leader and how to handle them, and to recognize and emphasize on my strengths, and to become a better leader (not a boss)