A year ago, business leaders around the world began grappling with the pandemic and its massive impact on the workplace, the economy, and people's lives. Largely isolated and working from home, top executives were not only forced to quickly figure out how to adapt to keep their company running. They also had time to re-examine their standard practices and beliefs about doing business and leading others. Thanks to COVID-19, many leaders have embraced change, gained self-awareness, and become better leaders. What these leaders have learned about flexibility, resilience, empathy, collaboration, tackling inequity, and maximizing everyone's potential can help other leaders shift and prepare—in matters of strategy, operations, and mindset—for the challenges and opportunities ahead.
Atholl Duncan is Chair of Black Isle Group, leadership performance development specialists, and an international executive coach. Certified by INSEAD, he also studied leadership at Harvard and Cranfield. A former journalist and television producer, he worked for BBC News for more than 20 years. Atholl is the Chairman of Black Isle Group. He was a senior executive with the BBC for many years; an Executive Director of ICAS; and a corporate affairs director for one of the UK's largest utility companies. Atholl is currently Chair of the Scottish Salmon Producers' Organisation; Chair of UK Coaching; and a board member and former Chair of the British Horseracing Authority. He is an Insead Executive Coach with a leadership education from Harvard and Cranfield.
Topics
During this interview Atholl and I discuss the following topics:
Failures that businesses made during the beginning of lockdown
How leaders got their businesses out of "the hole"
7 different themes from their research
How senior leaders were able to remain resilient throughout the crisis
How businesses have strengthened their teams throughout the crisis
Guest Resources
If you are interested in learning more about Atholl's resources be sure to check out the following links:
Join Our Elite Mastermind Community

Join Scott and our dynamic Mastermind Community! 🚀
Unlock the power of growth-focused leadership with a group of like-minded individuals who are passionate about taking their leadership skills to the next level. 🌟
Ready to transform your leadership journey? Click here for more information! 👉📈
If you're enjoying the show, leave us a review on your favorite podcast app. If your review is chosen as the Review-of-the Week, we'll get a free month to the Leader Growth Mastermind!
What do: Write a review, send an email to scott@movingforwardleadership.com with a screen capture of the review, and wait to hear it read out on the show! 

Thanks for the amazing support!  
Write your review or rating here:
Unlock Your Peak Leadership Potential with Personalized 1-to-1 Coaching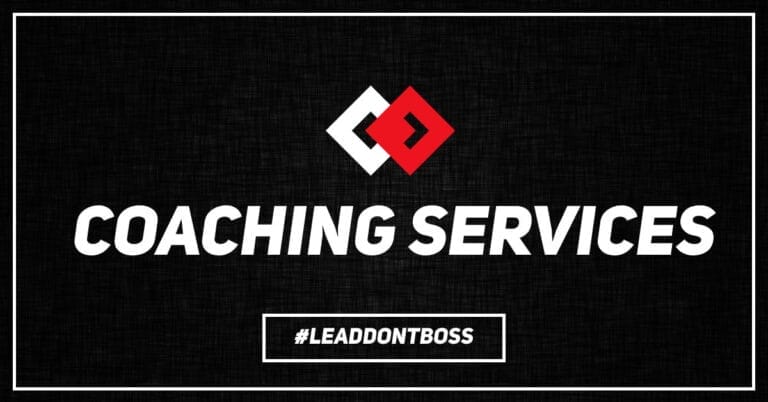 Elevate your leadership to its highest potential with personalized 1-to-1 coaching from Scott. Discover the path to peak performance and achieve unparalleled success in your leadership journey. Ready to unlock your leadership's full potential?
Subscribe to the Peak Performance Leadership Podcast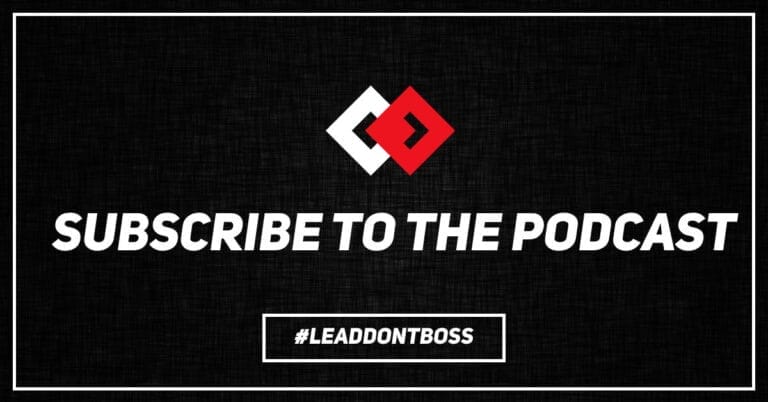 Join thousands of leaders worldwide who are transforming their leadership skills with the Peak Performance Leadership podcast. Unleash your full potential and stay at the forefront of leadership trends. Subscribe now and embark on your leadership journey of excellence!
Follow us on Your Favorite Social Media
Transcript
The following is an AI generated transcript which should be used for reference purposes only. It has not been verified or edited to reflect what was actually said in the podcast episode. 
Transcript
I thought welcome to the show so great to have you here,
00:00:06
Speaker
brilliant to be here skull and I'm really looking forward to the conversation is always great. Haven't you care on the show I enjoy you guys, you guys bring a nice little mix in no differences in comparison to a large. Ah, u s, interview based that. I have and young canadian too, but the brain you
00:00:26
Speaker
karen is always good fun. So a defiling think we're going up for a good show today.
00:00:32
Speaker
So we're talking later yet
00:00:35
Speaker
we're talk about your book today, leaders and walk down which you went out and interviewed like a ton of different executives in a ton of different companies. So the first thing, on my mind, is do what were some common themes of of failures that these companies you basically mid to win all these lock downs
00:00:55
Speaker
happen with the covert nineteen pandemic in to the following question as you, how did they pull themselves out from these failures to push their businesses forward to get through this?
00:01:07
Speaker
Well yeah? What what wait that the skull was? We launch this project leaders in a lot then, back in march, twenty twenty when the pandemic hit the western world really and we decided to work with twenty global business leaders to try and find out
00:01:27
Speaker
here they steered their way through. The crisis am, and I they thought the world would change because of what we've all been through and yeah there were. There were some people who are in a dire straits immediately after lockdown happened and people had built up their own billion pens, amp
00:01:47
Speaker
pires, in the hospitality and in the transport arenas, and when we were talking to them, their businesses were pretty well lying in tatters, roundabout them as the global economy grind the whole. I what we're dealing with this white knight, I said, we're really doing a lot,
00:02:07
Speaker
a workshops with different businesses and different leaders and were tunneling back to the summer of the pandemic and working in a what have we learnt from what we've all been through how's. It changed us as leaders, and I cannot assume that this must have changed as as leaders,
00:02:27
Speaker
if it hasn't that's interesting data, net, sale and really. The third thing is: how do we need to lead? As we come out of luck, then, and and the you know, this is a moment, I think cam a defining moment in this century, not just for business and how we run our businesses, but I
00:02:47
Speaker
we run society so there's some huge themes, tat, tat tat. We can talk to
00:02:54
Speaker
the main thing about many of these say big business leaders was, they saw opportunity in the crisis and even when it was almost their darkest hour, and I think they remained optimistic and my planning for how they were gonna go of their pandemic and hair. They were gonna rise again. That was my
00:03:14
Speaker
overwhelming feeling about than women and men. I've talked to
00:03:21
Speaker
that whole forward. Lean looking aspect is huge, written man. I was talking with that. Probably you know joseph
00:03:31
Speaker
a couple months into the pandemic when it hit us here in canada or hit us, probably, I would say, full tilt march, twenty nine. Twenty. Twenty, that's when it really hit us and things started, getting really locked down and stuff. So probably by may, I was talking on this podcast I do a monday show is well words. Just me
00:03:51
Speaker
for about five minutes. Five to ten minutes talk about whatever topics come to my heart gets email. Then messaged sent to me whatever, and I was talking like we have to look forward. Yes, you need to deal with the here and now, and you have to do that, especially if you're in dire straits hundred percent agree, but we need
00:04:12
Speaker
to look forward new look past this pandemic. How is this going to change your organization? Houses continue, as leader has houses, gonna change your team and how your team operates hand. How is this? Gonna change your organization, regardless of your business, nonprofit, whatever everyone's impacted, and we as leaders, we need to look
00:04:32
Speaker
for it. We need to pass and plan and prepare for a day. We come out of this thing, so I really liked that aspect, because I've been talking about for over a year now,
00:04:42
Speaker
yeah and what we did with the boat leaders in law. Then is from these twenty interviews are twenty eight global business leaders that we worked within hours and hours and hours of interviews and insight, and, incidentally, it was amazing to get the access I you know I would never have got gotten access in normal time
00:05:02
Speaker
seems to these people, but they were hunkered down in their kitchens and in their bedrooms, ran the world and they wanted to share because they were, they were trying to make sense of it. They were saints making it what was happening to the world what was happening to their businesses? What was the danger of what was happening to to their families and
00:05:23
Speaker
hope? What we did from all this work is: will pull together, seven themes, seven themes which we believe you should consider for resetting your own leadership, resetting your business and hopefully collectively for resetting society theme number one was the new age of peace
00:05:42
Speaker
purpose and the feeling that purpose was on steroids for many businesses at the heart. This crisis and purpose will be ever more important as we come out of the crisis, no longer just words: emblazoned on our website, but your employees. Your customers here investors,
00:06:03
Speaker
I would need to see purpose, delivered through action
00:06:07
Speaker
and not just words.
00:06:09
Speaker
Theme number two was the new world of work which everyone's talking about. We move millions of people to home working am I gonna get away with tata global organization. They moved six hundred thousand people from the office to home and they think that probably only twenty five percent,
00:06:29
Speaker
these people will ever go back. Fulltime to the office theme number three was tackling inequality because the the virus in so many ways widened inequality. The people who died of it, the people who were impacted by it, the people
00:06:49
Speaker
loss, have lost their jobs by the people who are getting the vaccine. I mean a hundred and thirty of the poorest countries in the world have not yet put one job and one arm home schooling access to digital. I can go on and on in so many ways. This is gonna widen inequality,
00:07:09
Speaker
take a walk and leaders and corporations do to tackle up. The number four was global cooperation, because a moment when we hoped that our politicians would be working together across international boundaries and we felt that many
00:07:29
Speaker
them were driving division and were focused on short term political gain,
00:07:36
Speaker
rather than really doing the best thing for humanity and that that's the case, you talk to leaders in asia. You talk to leaders in india, he talked to people in europe, the uk and silently in the u s that this was not a great moment for most of the world's politicians.
00:07:57
Speaker
I main theme number five was all about resilience, not just pass the resilience, but financial resilience and operational resilience. The number six was resetting the supply chain because when the borders were closed and the ability to move supplies, goods
00:08:16
Speaker
parts add just an arab manufacturing operations in many certain circumstances just grinds a hole and then pin number seven. The final theme, which is probably right in our sweet spot and we called maximizing potential. How did we lead in this crisis?
00:08:36
Speaker
Hey? Can we lead these remote teams, these hybrid teams, the focus on mental welfare and on physical welfare?
00:08:44
Speaker
The importance of having a coach or a mentor or a critical friend, so so much really to talk about them across those seven themes, but take a look at the seven themes. Question yourself about where you are against them, quit your business. It is against them
00:09:04
Speaker
and how can you, as a leader, contribute to shifting some of these themes in the future for the betterment of society as a whole?
00:09:15
Speaker
Those are awesome
00:09:17
Speaker
and do so much in there. That strikes a chord with my mission here
00:09:24
Speaker
at the meeting for leaders of the business and the peak performance leadership podcast, which is what were speaking, are now, and I talker about three domains of leadership, and that is leading yourself leading your team and leading organization in each one of those is hit hard there in all those. I feel, like, ah
00:09:44
Speaker
so kind of why I wanna dive into little bit of a all three and from those seven themes in on leading yourself. What what chemo from the readers and the resilience aspects, I can only imagine the stress and strain that was on them,
00:09:59
Speaker
especially these large multi national organizations. In your talk, linear inequality in all this other things in different rules, different different stages will walk down, etc, etc. You know how were they able to remain resilient through this whole thing from your research? Well enough, though,
00:10:19
Speaker
a few key thing is, I think that were fairly constant em.
00:10:25
Speaker
These leaders all take time to take a breath
00:10:31
Speaker
to take a pause. They were just busy fools
00:10:36
Speaker
and they were able to reflect on where they were out in the crisis. They were able to have someone who would hold up a mirror to them about the decisions that they were making and that m ability to pause and reflect before yeah, I think, is absolutely crucial, because there is a danger we make it ourselves busy.
00:10:56
Speaker
He is really an antidote to the anxiety they were facing.
00:11:02
Speaker
You see, people did all the time, rather than really getting to the nub and understanding was going on and focusing on there. I I sense to take. We become busy fools rush around. We do a lot of things in crisis and we must pull back from her and we must consider who
00:11:22
Speaker
what are the important, vital actions in areas that we need to focus on. I think, increasingly, in this crisis, people are very aware of their mental and physical welfare, because normally a corporate crisis will go on for a few days if you're unlucky I'll be gone for a few weeks, but
00:11:42
Speaker
more than a year.
00:11:45
Speaker
So in looking after our mental welfare, physical welfare is absolutely huge pipe. I did a bit of web work well firm that will a hermit who is the ceo of whoop whoop is a wearable tech and I'm holding up my poop recitations, true shudder to my booger bridge, drew who the hell
00:12:04
Speaker
huge fan of whoop, I'm going. Okay, now I've got gonna, won't answer, gonna work van okay,
00:12:11
Speaker
oh well! I am in a study working with elite athletes and this pair of tech m. It take sure your heart rate takes a lot of year and vital body reactions and measurements. Twenty four seven and really focuses on your recovery
00:12:30
Speaker
m and your sleep, which are on your stream, and these these three things are obviously crucial to your physical and mental welfare. Now is move from still working with athletes, but increasingly working with business executives and his theory. Is there a senior business executives?
00:12:51
Speaker
We should prepare for big moments in our business life in the same way as an athlete will prepare for the olympics, and that doesn't mean scott. There were, with gonna, be lifting weights in a run up and down hills, but it does mean that we need to consider how are we mentally and physically preparing
00:13:11
Speaker
for our earnings, call for our all staff meeting for the big strategic decisions that were gonna make and making sure that we turn up on that day and at that moment, in the best physical and mental health, to make the best decisions for
00:13:31
Speaker
our business-
00:13:33
Speaker
and I think, there's some huge stuff in there because am I'm a little bit older than you by high come from a generation that a business people they didn't look after themselves m who really thought the term their scores on the doors were decided by how little sleep
00:13:53
Speaker
the kid get em how much trouble they could do, how much alcohol they could drink and they're still operate in the following day. Well, in this crisis, these are raw or false things to do, and they just lead to bad decisions and bad results.
00:14:13
Speaker
It's free your company, so at amazon there's a lot there's a lot at work. Tell your friend there's a law and and an know, and let's just be clear: there are many other similar devices of available, but the the principles of this stuff, I think, is really important going forward.
00:14:31
Speaker
I am like frothing at the mouth care of everything you just talk to her because I'm like yes, it's so true like we as leaders need to our peak performance. Just like you said, go gotta make the best decisions possible at the moment and if you, if you're, not getting enough sleep if you're grinding two hours a night, if you're you know basically
00:14:50
Speaker
I'm self medicating with alcohol, if you're, not physically exercise and relieve stress, etc, etc, etc. Do you think you're at the top of your game? Do you think you're at your peak performance, hell's now and I just love their whole ideology, that the ceo whoop they're, your friend, is
00:15:10
Speaker
who is going with because it is absolutely true. Maybe I don't need built sprints, a hundred metres and nine point three seconds for the gold medal, but I need to build. Do that exact same thing in my contacts, which is being able to make the best decisions possible in having an having an understanding of the
00:15:30
Speaker
situation, it's in front of me and being able to decide, you know decide if I need to decide right now or I can delay or if I need a bit information or I can continue with what I have, etc, etc, etc. So, yes, we do need be at the top of her game and that's a fantastic guy at the front
00:15:50
Speaker
has the use of of peace, technology and yeah, my buddy jersey, huge fan of whoop. Ah, he talks about all the time and I in all mastermind a we have that are iran and he's one of mine and one of my team members. So we have a call tonight I'll, be sure to mention this to him tonight, manager.
00:16:11
Speaker
The the other thing I would mention on resilience and is when you have the big crisis too often the big leaders want to hold on to be in charge, twenty four seven right at maybe that works. If, if crisis is short, it doesn't work when the crisis is this a period of time
00:16:31
Speaker
time? So I think you see a lot of leaders have been putting in a team's, be teams and even see teams. So the team is dealing with it for a while and then they off they are recovering. The b team comes comes in, you must let go. Let go of command is often a very good opportunity.
00:16:52
Speaker
A blunt. Some of your young talent, too, are extremely capable, given the chance in this crisis,
00:17:01
Speaker
to show what they're made of ham, and I think a lot of organizations have used task quite effectively.
00:17:09
Speaker
Those who haven't I've seen their eight teams becoming burn out
00:17:14
Speaker
and a friend of mine, who is a vey, very senior policeman
00:17:18
Speaker
and, as always said to me that you make really good decisions in the first phase of the crisis. When you make the mistakes is phase two once the adrenaline has worn off and you're tired. That's when you make errors errors that you you regret and therefore you get
00:17:38
Speaker
to that point. You need to be moving your bt men,
00:17:43
Speaker
that's a great segway right there to your domain through which is near reading your team. So I think you, you deftly answer to lose a male, but I definitely dive into this bit more in reading our teams in what have been some of the year. The best practices
00:18:02
Speaker
is for leading our teams in throughout this crisis, because you hinted at a like: some organizations have done it well, and others have not and you're right
00:18:12
Speaker
during crisis in either fleece it out and see this. In my world, rare command controls is titan right up to the top level, and all the support leaders are basically feel their hand tied up
00:18:27
Speaker
it, because the senior commanders gonna make be the one to make all the decisions. My drunken state is sit here and say that's right or wrong public on a podcast for the talked me off line I'll, give you my personal opinions, but we see that the business world is well, we titan or non profit as well. Where leaders your grip down
00:18:47
Speaker
and say I know in this time I'm the one who coasters fearful of the consequences of bad decisions from their team members, but the reality. My point of view is that this reaction need a lien on your team, even harder, because third ones are gonna, be coming up with grid solutions to your problems.
00:19:06
Speaker
So lasers make a little bit of a differentiated differentiation here. I can absolutely see in life and death situations. I ate yes, yes for sure man, they control is quite important
00:19:20
Speaker
if, if sunday's gonna shit, yeah m r sum is gonna blow, you up you'll be very grateful that people have command and control to try and prevent, not undo key safe. But what we've seen in this crisis m is what one of the leaders in lot then described to me as the end of the superman leader
00:19:40
Speaker
ship, the end of the era of superman leadership, and, I think, you've seen a more effective leadership in court in the corporate world which has been in the empathetic, the impairing and the listening leader, and the thing we see. Many many examples of this pic is this.
00:20:00
Speaker
This was truly a moment where people and not just feared for their businesses their businesses actually we're often the least important worry people feared for their families. Life's people fear for their friends list. People feared for their own life's people were dealing with
00:20:21
Speaker
in many parts of the world were dealing with the deaths of friends and colleagues, and you know I I I did a bit of work- wealthy executive chairman of the u k's largest care home company, which is called e c one care homes
00:20:41
Speaker
and that put into perspective for me. So I I spend the crisis dream as leaders and long term project, I was executive coaching, a number of chief executives and senior executives to try to help them through the crisis, and I was trying to keep the businesses that I'm involved in a float to see them through.
00:21:01
Speaker
But
00:21:03
Speaker
this gentleman running this care home company, one thousand of his residence died in the first period of lot. In the uk, matt was a hundred days, so a thousand people died
00:21:18
Speaker
and that included several of his colleagues.
00:21:22
Speaker
No, you know this is pretty humbling to see em high, that gentlemen laid his business and his over arching to comments that you made to me was the approved. If you want a preview, a good leader leadership is about what you do in the bad team.
00:21:42
Speaker
It's not what you do in the good times and is second point. Was that he'd seen a leadership at every level in his organization in a leadership? Wasn't the people who had the title? Leadership came from the people in the kitchens, the people at reception
00:22:02
Speaker
who every day went above and beyond the call of duty and we're paying their own lives and their family's lives in danger
00:22:10
Speaker
to help others saw this there's some some pretty humbling at stuff in there about about leadership and team leadership, but no know they're better. The empathetic leader word base through this crisis, and now, as we come out of it
00:22:28
Speaker
am, is this the end of command and control? Well, sadly, there's a are either a more empathetic. Compassionate leadership will be more successful going forward and the question there is what works best with your hybrids, your remote team.
00:22:48
Speaker
You know you have to empower more. I believe you probably do have to empower and trust more when you've got large teams of people who are not together in the same office and but they're working in their in their homes or in their their flat, so where, wherever their apartments, wherever they are,
00:23:08
Speaker
am, and that requires a different focus on only the and I need to give up command and control to trust people and to manage by results not present terrorism.
00:23:21
Speaker
So I think there's big changes that we need to consider their about how we train our leaders going forward and how we select our leaders going forward.
00:23:32
Speaker
Are you preaching the choir farm? Will have it absolute lover boy, let's just double back for a second like wow thousand people, yeah humbling, indeed,
00:23:44
Speaker
ah, and then going back even further to of resilience pardon being resilient through there, because, knowing if your, despite all that the yona horror of losing all those people view breakdown, is the winter is potentially gonna get worse?
00:24:03
Speaker
We sweeney you need to build a stadium, and but that means that you need to be resilient in practice. All those things that we talked about during a part of the show so young taken karen taking a break and empowering people on all this other stuff, because young leaders, in the end they were just humans. We make mistakes, we put weed, we do break down, but I like
00:24:22
Speaker
the primary what you are talking right now specifically know I I believe, you're right. I think we are moving towards a new, a new minnesota new jersey, maybe a new generation of leadership. I see I say that there's nothing new in leadership is just how we apply it because to the principles are still the same rank take over
00:24:43
Speaker
people and all this stuff. It's a matter of now where's the focus on, and I think I think our focus is shifting towards the empowerment, more delegation, more empowerment of her team. Trusting immediately voiced you having your own in my trust, know that garbage too goes along
00:25:03
Speaker
wrong with it.
00:25:04
Speaker
Our readers expect expected have all the answers impossible destination, don't care! You can use a leader if you have all the answers. You're in the wrong dan rooney get the wrong team hard to be around you right.
00:25:16
Speaker
So well you can. You could have all the answers in this situation because, no doubt downs was nobody yeah. I was gonna pan out, so,
00:25:26
Speaker
oh antony leader, the salt they add. The answers to this was not gonna, be effective in the shade. Take the narcissism and arrogance sad test immediately,
00:25:40
Speaker
absolutely so an end in know. You said that there's nothing new in leadership and iconic. I get that, but I think leadership's in sums situations has lost it's way out. What we're seeing is that the kind of rebirth of the huger renaissance yeah, like a renaissance type forget about it, read that yeah
00:25:59
Speaker
yeah I'd get a degree times are like a renaissance of the empathetic in empowering type leader, and they had of the other thing that I think was clear was that they went actually new trains that came out this crisis. What we saw was the rapid acceleration of trains that were already in action
00:26:19
Speaker
in whether that's a digitization transformation at we were moving from command and control to more empathetic, compassionate leadership. It was a it was happening,
00:26:30
Speaker
but what we've seen is it's hugely accelerated than you know. In some instances, some aspects of consumer behavior, some aspect, sofa moving to vote chill and and digital them were see that compressed in ten years into ten months is quite often em. What you hear, and with canada
00:26:50
Speaker
move the business world to twenty thirty, although just were just in twenty twenty one.
00:26:57
Speaker
No, I I agree with you and I've been I've been an advocate at my workplace and getting further digitized and digital eyes have been pushing hard on the building to much work, and you might be record this is my lunch break, I'm working from home right now, which is something no three years ago. You wouldn't even contemplate right
00:27:17
Speaker
it now. What am interested to learn iran is topic is of you working from home. In my point of view, this is not going anywhere. I think this is here to stay the long haul. So how do these businesses that you interviewed for see the new work yard, the new
00:27:37
Speaker
birthplace essentially, and how are they going about the good ones in your establishing those high performing teams building those bonds, because every one who argues the working from home aspect is essentially arguing that you can't create these high performing teams when you can't see people for real?
00:27:58
Speaker
So let me tell you, I haven't told you enough anecdotes, because actually this book is a lot of stories, real life stories out of fear of leadership and what was happening during the crisis. So the chief executive of the new york times' mark thompson was one of my leaders are locked
00:28:17
Speaker
and then he had to go into the york times. Offices say one day to do his earnings call this. Only five thousand people in the building the skull- and there was only a handful of security guards and mark- is a great fan of his fold up brompton bicycle.
00:28:38
Speaker
So he got on his bicycle inside the building and I decided to cycle around the vast plains of the new york times offices and as he was doing it a thought. This chest looks like a crazy scene. He said it was
00:28:58
Speaker
like an empty milking parlour
00:29:01
Speaker
and he had this vision of these people commuting into manhattan, stressed
00:29:08
Speaker
in all crushed together, uncomfortable into the office, and they poured themselves in flight, the cows and the milking parlor, and they try and be creative for a few few hours, and then they go home and they do it again the next day- and I thought this is crazy-
00:29:26
Speaker
my people are be much more creative at the moment than they were in their previous egg existence and he thought should I sell my skyscraper and he decided I'm not gonna sail a skyscraper, but we need that to me to completely reimagine the relationship between workers and the workplace.
00:29:46
Speaker
Ah, they lie was repeated a lot.
00:29:50
Speaker
We featured george home choi, who is the chief executive of one of asia's largest them real estate, an asset managers, so he joined ourselves, shopping malls and offices in hong kong and china, and he wondered not immediately but over time
00:30:09
Speaker
team could we see the death of the central business district and instead of people doing these terrible commits. Do we end up with satellite offices near to where our employees live
00:30:27
Speaker
smaller buildings at where people go to meet her colleagues? Are people go to meet their clients and we stop this death by kim yeah that we've all been suffering for so many years, so the workplace is gonna, be totally reimagined, and my earlier mother offered
00:30:46
Speaker
on that score is that, where we are now am in lockdown in in many parts of the world is not where we're gonna be in a few months time and we have not yet invented the hybrid working, the flexible working and that's kind of where a lot of organizations are going to go back to today,
00:31:06
Speaker
he's in the office three days at home or three days in the office two days on depending on what is your role is. What is I be like? How do we motivate inspire train em and the people in that new world and nobody's worked diarrhea? How do we deal with isolation? Do the deal
00:31:27
Speaker
well, the loneliness? How do we deal with people who are fortunate enough to have you like you've, got quite a comfortable office set up there? How do we deal with people you're not lucky enough to have that people here in dysfunctional homes? People are in homes of multiple occupancy,
00:31:47
Speaker
hey. Does this make the world unequal for them
00:31:51
Speaker
now? What is it do to their chances of succeeding in life at a tamer, inequality is, is widening and they're growing in in so many ways. There's a lot of questions to be answered about the new world. The work has a lot of opportunity in it.
00:32:08
Speaker
We're not gonna travel as much are they gonna travel wherever I travel for transactional were going gonna travel when we need to build relationships when we need to convince people that they can trust first and we can trust em.
00:32:26
Speaker
So I say it's there's a lot of thinking to be done a year and where we are now is not where we're going to be in fear for months time
00:32:37
Speaker
at a young crew, afraid of wrap all that up in just a few words is exactly. I were right now is definitely gonna be in the future,
00:32:46
Speaker
and I definitely will echo your points now. There is a lot of thinking to be done to restore many more questions to be answered and probably even more questions to be found to answered you know get home. I don't think we've figured out all the questions you
00:33:05
Speaker
hug and things to consider like you, like. You said once that windows disruptive homes, those people who don't necessarily have I dedicated office like I do now. How do we go about helping them out or getting them set up so that they're comfortable, because people are controlled or non effective? They don't hit their peak performance
00:33:26
Speaker
and that's not what we want. We want our team's hitting their peak performance, you want them at those top levels and operating, and that includes taking all these things that you mention into consideration so that they feel inspired and motivated, and they know that they're safe and that their their team has
00:33:46
Speaker
they're back in the day care about them and nephew. They have something going on at home. They can take that hour or two or maybe a day or half day or whatever need be, to sort stuff out, especially right now, like a five and two year old at home
00:34:02
Speaker
hi and I'm trying to help school my five year old and still work my job and everything else that's going on humans is it's definitely your stressful times, but I know I have the flexibility so there's so many more questions be answered for sure, definitely
00:34:23
Speaker
and that adds so much stress and strain and complexity for people that are bringing up a young families, but some of the stuff that I've seen men about that is really humanizing as well. One of the businesses, the I work in the marketing director
00:34:41
Speaker
m had a child just before it had a little girl and she joined all our calls with both the baby and we've seen the baby grow up over the eyes and waves with santa baby. Is there a very important feature of fact many of our meetings? I am and she
00:35:02
Speaker
our first step sailor day and we all celebrated this shit as she took our first steps. So you know this is not something that you could have ever imagined would have happened in corporate life before say, crisis came along and, and it humanizes all of us and the complex by about it, is it blurs the line
00:35:22
Speaker
in between home life and work life financed? As one person said to me, it feels like I'm living at work rather than working from home.
00:35:36
Speaker
Yeah definitely am, and that's maybe one of the biggest questions ahead. Is you heard water, those boundaries? How do we go about setting those boundaries him? I would suggest that's not a new question like we should have figured that out a bit more like when they have the the advent of the
00:35:54
Speaker
smartphone came out. An email, constant email and text messaging went through the roof and instant messaging through data, etc. Is all this kept expanding spending? These are all questions, legal questions like at what point are you on the clock? What point are you not on the key
00:36:13
Speaker
lock up in ah say, I think this is truly just a derivative of that. Even we should be in a better situation, but maybe something that you said earlier is even coming true. Man now were being forced to deal with it, whereas before it was just one those things I cannot lingered around, but now we definitely are
00:36:34
Speaker
being forced to define what those boundaries are. Pseudo yeah don't feel like you're living at work, yeah, absolutely an animal. In a couple of practical things that I can recommend here that I've seen some of our clients do is create a playbook. Don't don't leave it for people to guess what they are
00:36:54
Speaker
earlier today? What they're not like today, you as the leaders and get your employees, don't do it yourself, get your employees to create a playbook
00:37:04
Speaker
great day down court. They accepted practices are in terms of emails on emails off meetings on makes all taking breaks going for walks by looking after your kids,
00:37:18
Speaker
taking a case to the doctor when you're not working what yeah I work and all I can, I think, leona play it and it makes it makes it nice and clear for people if you do that, and the other thing, though, that we've come across very recently with their whatever clients, which I think is brilliant
00:37:35
Speaker
is people. I gave a burn out by zoom zoom zoom zoom zoom all day hour after hour after hour, and this symbol thing is: why did we do so? Many meetings are an hour alone,
00:37:48
Speaker
so just stop it
00:37:50
Speaker
and a scheduled ten minute meetings. Twenty five minute meetings and fifty minute meetings never schedule another one hour meeting again
00:38:00
Speaker
and then you're gonna get time in between you. Gonna get time to take a new gonna, get at a time to pause and think it had time to it.
00:38:09
Speaker
Go make yourself a cup of tea and or just reflect am biggest.
00:38:15
Speaker
We we were so delighted. I was delighted I then need to travel as much as the crisis went on. I started to realize that a lot of my pause and reflect time was when I was on the train, but I was on the plane or I was in the car, and that has been stripped away and I didn't have any pause and reflect thing,
00:38:35
Speaker
and it's really really important and that's where the walk for the ten minute break her and you obtain your exercise during the day rather than leaving it to the evening. That's where all these things are really important. They get a playbook, ensure trust in your team and trust in your employees. Get them to agree,
00:38:54
Speaker
create the playbook. You might be really surprised with their what they they come up with a pair and pay your employees to come up with the playbook for the new world of work, and I tell you: you'll, get better results. Your results will improve by impairing and allowing your employees and your call
00:39:15
Speaker
lakes to have control over what their working life is. Gonna, be like in the future.
00:39:22
Speaker
Ah, such a great great turpin, yeah, definitely gonna recommend that one for sure fog spent a fantastic conversation. Then we could keep going for all day. I could feel it burn porch. I do want to respect your time so grown wrap up here by before we wrap up. We get a couple last questions for you
00:39:41
Speaker
and the first one being a question has all of us here at peak performance leadership. Podcast has a current through your thought duncan.
00:39:47
Speaker
What makes a great leader
00:39:51
Speaker
what makes a great leader.
00:39:54
Speaker
Well, I have a. I gotta have seven things that I worked with a here and I'll: do them really quickly?
00:40:00
Speaker
He gotta look like a leader
00:40:02
Speaker
and that's not physically. It's the way you act, think and feel you've gotta show empathy and emotional intelligence. You gotta show awareness and you notice. This spells the world's leading
00:40:17
Speaker
you gotta, deliver you've, gotta be impactful, and yet communication, which is the eye you gotta, nurture the people around by and you've gotta be a game changer
00:40:30
Speaker
and that spells the world's leading. Looking like a leader, empathetic awareness, delivery impact nurturing and game changing, you master these seven things newly, like a great leader
00:40:45
Speaker
of all the times. I've asked that question, probably going on like a hundred and fifty now you're, the first person like been prepared for it
00:40:55
Speaker
done. Sir.
00:40:56
Speaker
Ah final question is how you find: how could they follow? You can grab a copy of the book. It's all, but you know
00:41:03
Speaker
okay, so the book is called leaders and lock then, and it's on amazon,
00:41:10
Speaker
and it's also one book depository.
00:41:13
Speaker
You can find me. I chair black ale grip, which is a leadership performance and increasingly a technology company working in the uk and internationally
00:41:23
Speaker
em. You can find me on my own website, which is awful with two l's awful duncan and dot com.
00:41:31
Speaker
I were also scott way but were doing great workshops at the back of this book. Where we worked with teams on or did you learn during the crisis? Would you want to keep hold of what you want to leave behind an any of your listeners? If they want a workshop? Get in touch with me is. I really am
00:41:51
Speaker
powerful way of getting your team to reflect on what they've been through and preparing them to lead. Out of luck, then
00:42:02
Speaker
awesome and four losers. Always it's easy. Everything's in assurance go to movie movie for leadership, dot com forward, slash one, seven, four one. Seventy four and links insurance, sir. Thank you very much has been fantastic. I got a lot out of this. Thank you for copier book. By the way I am going to be diving into e
00:42:20
Speaker
even more now and yeah. Thanks for everything you done. This has been great and I know the audience out. There got a lot out of it.
00:42:29
Speaker
It's a pleasure take care. Unless we always say it, then the resume call I stay safe. Everyone.